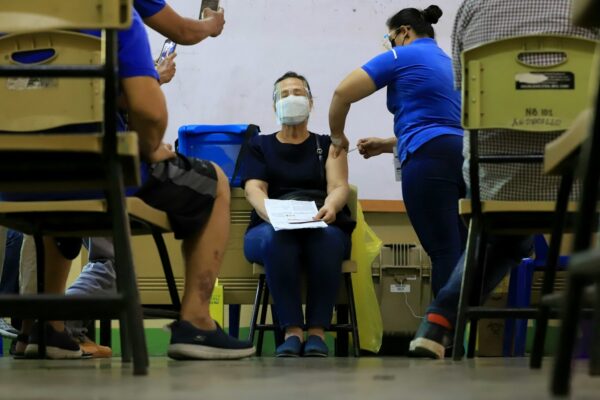 MANILA, Mar 31 (Mabuhay) — The Japanese government has pledged PHP190 million to strengthen UNICEF's support for the Philippines' vaccination rollout.
"The costs of the pandemic for children are immediate and, if unaddressed, may persist throughout their lives. The availability and equitable distribution of vaccines is critical for putting an end to this global pandemic," UNICEF Representative Oyunsaikhan Dendevnorov said Wednesday.
The funding would provide vaccine cold rooms and solar refrigerators to around 147 health facilities and temperature monitoring devices to at least 2,000 health facilities.
It would also provide training for some 50 technicians and 300 health care staff to operate and maintain the new facilities.
"We thank the Government of Japan for their support in ensuring a robust cold chain is in place and immunization services are strengthened," Dendevnorov added.
Other components of the program include the development of immunization policy and procedures; building surveillance and in-country laboratory capacities for the early detection, investigation, and management of vaccine-preventable diseases; and management and strengthening of information management systems.
Japanese Ambassador to Manila Koshikawa Kazuhiko, meanwhile, said Tokyo would continue extending assistance to the Filipinos especially those affected by the pandemic.
"Counting on the decades of cooperation between Japan and UNICEF particularly here in the Philippines, together, we will continue to provide a helping hand to Filipino children in dire situations due to Covid-19. We trust that the strong ties between Japan and the Philippines will be deepened even amid this rapidly changing environment," he said.
The pledge is part of Japan's assistance to 25 countries in the Southeast and Southwest Asian and Pacific Island region amounting to a total of USD41 million or approximately PHP1.99 billion. (MNS)
READ NEXT: FDA to talk with maker how to hasten Ivermectin registration as COVID-19 drug