By Benjamin Pulta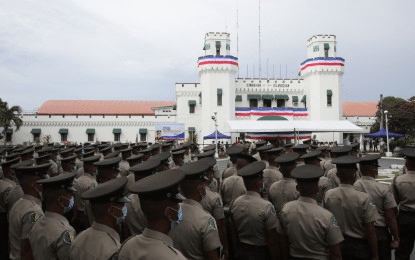 MANILA – The Bureau of Corrections (BuCor) on Monday relieved two prison officials pending investigation into allegations of illegal activities brought up during a recent legislative inquiry.
BuCor Director General Gregorio Pio Catapang Jr. has relieved Officer-in-Charge (OIC)/Deputy Director General for Administration Chief Supt. Geraldo Aro and Officer-in-Charge/Deputy Director for Operations and head executive assistant (HEA) Senior Insp. Angelina Bautista due to their alleged involvement in irregularities.
Bautista allegedly owns a catering company and supplies meals to the Correctional Institution for Women in Mandaluyong City.
Aro was also relieved as superintendent of the Davao Prison and Penal Farm (DPPF) as he was allegedly included in the previous administration's list of drug personalities.
In an order dated Aug. 5, Catapang ordered Deputy Director General for Administration Gen. Al Perreras to look into the allegations of Laguna Lone District Rep. Dan Fernandez and members of the Committee on Public Order and Safety during a House inquiry on Aug. 3.
Bautista said she is open to an investigation to clear her name.
"To tell you frankly, I ask that I be relieved of my position so as not to taint the good name of our Director General," Bautista told reporters.
Based on Catapang's order, Chief Supt. Rufino Martin, who served as Aro's deputy, was designated as DPPF acting superintendent while Chief Supt. Maria Fe Marquez was designated as acting HEA.
Catapang said the investigation will give the two senior officials the chance to clear their names and prove their innocence.
"I have given Perreras until end of this month to finish his investigation," Catapang said. (PNA)