By Wilnard Bacelonia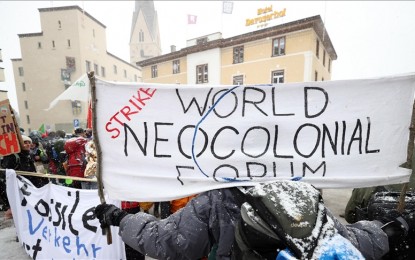 MANILA – Senator Imee Marcos on Monday urged the national government to take a more aggressive stance in the next Conference of the Parties (COP) to the United Nations Framework Convention to Climate Change.
Marcos, who chairs the Senate Committee on Foreign Relations, said it is time to hold the industrialized nations accountable for previous contributions to global warming, given that the contribution of the Philippines is very minuscule.
"There have been too many pledges and too little action. But there are at least two new grounds for optimism: the COP27 discussion, at last, of their debt to the vulnerable developing world's 'loss and damage' as well as US President Joe Biden's climate catch-up law, the Inflation Reduction Act," she said in a statement.
The Cross Dependency Initiative (XDI) recently reported that 17 provinces in the Philippines were among the top 100 areas in the world that are most vulnerable to the growing destructive power of climate change.
These provinces include Occidental Mindoro, Oriental Mindoro, Pangasinan, Ilocos Sur, Eastern Samar, Zambales, Aurora, Northern Samar, Cagayan, Surigao del Sur, Nueva Ecija, Tarlac, Sulu, Leyte, Pampanga, Samar, and Southern Leyte.
It has long been established, Marcos said, that island nations like the Philippines suffer the most from associated damage from climate change such as rising sea levels, prolonged droughts, and stronger typhoons.
"On our part, the national government can continue to promote efforts to reduce the carbon footprint of the Philippines through a shift to renewables and other low-carbon technologies, promoting energy conservation, and promoting mass transportation through railways. For the LGUs, investment for resiliency programs will be critical," she added.
Climate Change Commissioner Albert dela Cruz recently called for the private sector to participate in immediate climate action by supporting the Climate Change Commission's (CCC) programs such as tree planting activities and adopting the just transition of landfills to waste-to-energy technologies.
"We, in the Climate Change Commission, have been given the mandate to formulate and issue national policies that would support the Marcos administration's advocacy of protecting our planet and adopting a mitigation and adaptation strategy to achieve resiliency to climate change," Dela Cruz said in a recent statement.
As one of the policy-making bodies of government, CCC is tasked to coordinate, monitor and evaluate government programs and ensure mainstreaming of climate change in national, local and sectoral development plans towards a climate-resilient and climate-smart Philippines. (PNA)