By Jose Cielito Reganit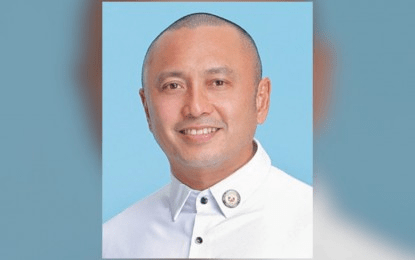 MANILA – In an unprecedented move, the House of Representatives on Wednesday expelled Negros Oriental (3rd District) Rep. Arnolfo "Arnie" Teves Jr. from the chamber for "disorderly behavior and for violation of the Code of Conduct of the House of Representatives."
Voting 265-0 with three abstentions, lawmakers adopted the unanimous recommendation of the House Committee on Ethics and Privileges through Committee Report 717 to mete the maximum penalty of expulsion on Teves.
In its report to the plenary, the Committee laid out "clear and undeniable" evidence that Teves violated his oath of office and displayed disorderly behavior.
The most glaring of these violations was his continuous attempt to seek political asylum in Timor-Leste and his prolonged, unjustified absence, which is tantamount to the abandonment of his office.
This, the Committee noted, has directly affected the constituents of the 3rd District of Negros Oriental, depriving them of the representation they rightfully deserve from someone they elected into office.
In light of two repeated denied asylum attempts, Teves' actions reportedly show a clear intention of relinquishing his duties as a representative. Such behavior, when combined with his persistent absence, demonstrates a definitive intent to abandon his public office, the Committee added.
The Ethics Committee added that it considers the designation of Teves as a terrorist by duly-constituted authorities a grave matter.
"When a Member of the House of Representatives is designated as a terrorist, it poses a significant threat to the integrity and dignity of the institution. It is a serious and unprecedented matter," the panel said.
"Pursuant to the Constitution, the provisions of the Rules of the House of Representatives and the Committee Rules of Procedure for the 19th Congress, the Committee finds that the acts of Rep. A. Teves Jr constitute disorderly behavior and violate Section 141 (a) and (b), Rule XX of the Code of Conduct of the House of Representatives, and such acts are so grave as to merit the most severe form of disciplinary action allowed by the Constitution in order to protect the institutional integrity of the House of Representatives," the committee said.
Since going on leave before the March 4 assassination of Negros Oriental Governor Roel Degamo, Teves has yet to return to the country. His official leave expired on March 9.
Teves, who has denied involvement in the killing of Degamo, cited threats to his and his family's life, as reasons for his refusal to return to the country. (PNA)