By Benjamin Pulta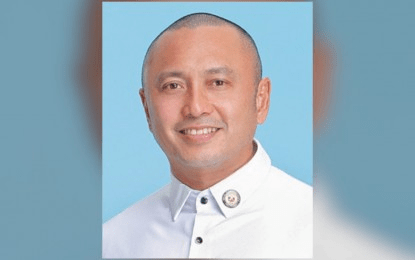 MANILA – The Anti-Terrorism Council (ATC) on Tuesday said it has designated fugitive and suspended Negros Oriental 3rd District Rep. Arnolfo Teves and members of his alleged armed group as terrorists, following their implication in the March attack on Negros Oriental Gov. Roel Degamo.
Along with Teves, who was identified as mastermind, also named terrorists were his brother and former governor Henry Pryde Teves, Nigel Electona, Hanna Mae Sumero Oray who the ATC said handles operational funds, and Marvin H. Miranda, who serves as the group's organizer and recruiter.
The Teves group has been implicated in masterminding the commando attack on the house of Degamo last March 4, which left nine dead, including the governor, and 18 others injured.
Also named as terrorists were Hafida Romato Maute and Nahara Kharita Sitie Hamim, both connected with the Maute Group behind the five-month siege of Marawi City in 2017.
Maute is the wife of Abu Zacharia, the former emir of the Islamic State – East Asia, while Hamim is the wife of Abu Mursid, the sub-leader and finance and logistics officer of the organization.
The siege was part of the group's plan to declare the city as a wilayat or Islamic State. The siege ended on October 17, 2017 after the deaths of the group's leaders Omar Maute and Isnilon Hapilon.
The ATC found probable cause for violations of the ATA (Anti Terrorism Act) for committing terrorism; planning, training, preparing and facilitating the commission of terrorism; recruitment to and membership in a terrorist organization; and providing material support to terrorist organizations or groups organized for the purpose of engaging in terrorism.
"The designation of the Maute and Teves Groups as terrorists serve as a strong signal that the government is prepared to take decisive measures against any individual or organization that poses a threat to the safety and security of our citizens," the ATC said.
Meanwhile, Teves' defense counsels denounced the development.
Lawyer Ferdinand Topacio said the designation was "an obsessive attempt to blame him (Teves) for a crime at the expense of his Constitutional rights." (PNA)