By Jose Cielito Reganit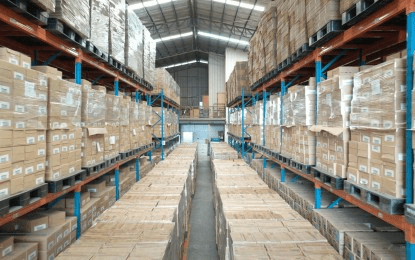 MANILA – Department of Social Welfare and Development (DSWD) Secretary Rex Gatchalian has ordered the full delivery of 55,000 family food packs (FFPs) to the different warehouses in Western Visayas (Region 6) by Thursday, amid the widespread flooding caused by heavy rains in the region.
Gatchalian on Tuesday specifically directed Disaster Response and Management Group (DRMG) head Assistant Secretary Marlon Alagao to finish the delivery of the food packs to the provinces of Antique, Iloilo, Capiz and Negros Occidental.
Alagao has earlier reported to Gatchalian that 11,700 FFPs will be dispatched Tuesday to Field Office-6 (FO-6), and will reach the region by Wednesday.
Gatchalian, however, ordered the immediate dispatch of additional food packs to Region 6 to deal with the changing circumstances.
"Due to the urgency of the situation, Secretary Gatchalian committed to deliver the relief items by August 31. He also wanted to be regularly updated on this," Assistant Secretary for Strategic Communications and concurrent DSWD spokesperson Romel Lopez said in a statement on Wednesday.
Based on the plan of DSWD FO-6, 15,000 FFPs will be delivered in the DSWD regional warehouse in Barangay Mambog in Oton, Iloilo; 11,500 FFPs in Bago City, Negros Occidental; 10,000 FFPs in the regional warehouse in Barangay Singcang in Bacolod City, Negros Occidental; 6,500 FFPs in San Jose, Antique; and 3,000 FFPs in the municipality of Barbaza, Antique.
Meanwhile, the municipalities of San Enrique, Himamaylan City, Valladolid in Negros Occidental; Carles and Pototan in Iloilo; and the municipality of Cuartero, Capiz will receive 1,500 boxes of FFPs each.
Lopez said FO-6 regional director Carmelo Nochete has already reported to the DRMG that their regional warehouses in Bacolod City and Oton in Iloilo are ready to receive the FFPs coming from the Visayas Disaster Resource Center (VDRC) in Cebu City.
The food packs will be delivered to the different local government units (LGUs) in Western Visayas which were severely affected by floods.
The DSWD Field Offices were created to help meet the social welfare needs of the people living in the different regions of the country, particularly those areas considered as disaster-prone.
Currently, the DSWD maintains food pack stockpiles in its regional warehouses, and has standby funds worth over PHP1.9 billion ready for augmentation to concerned local government units, if requested. (PNA)