By Leonel Abasola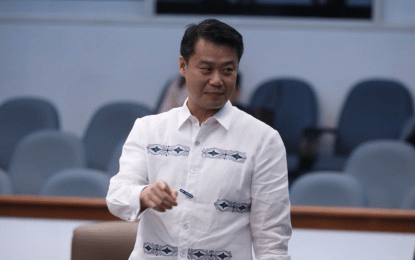 MANILA – A senator on Monday criticized the Bureau of Immigration for failure to prevent foreign fugitives engaged in various criminal activities from entering the country.
Senator Sherwin Gatchalian said he was wondering why foreign fugitives, including individuals from China and Taiwan, wanted for crimes such as fraud, theft, drug trafficking activities, human trafficking, and online scams, have been allowed entry.
Gatchalian said Philippine Offshore Gaming Operators (POGOs) reportedly hire these criminals citing recent police operations that yielded the arrest of foreign fugitives working at POGO-accredited service providers.
"Paano nakakalusot ang mga puganteng ito papasok ng bansa na kinukuha pa ng mga lisensyadong kumpanya ng POGO (How do these fugitives sneak into the country and are being hired by licensed POGO companies?)", he said.
In June, police authorities conducted a raid at Xinchuang Network Technology in Las Piñas, resulting in the turnover of seven foreign fugitives to immigration.
Also in May, seven foreign fugitives were identified at the raided CGC Technologies in Sunvalley Corporation in Pampanga. Both Xinchuang and CGC were POGO-accredited service providers.
"POGOs corrupt the system kaya maraming palusot ang nangyayari (…that's why many excuses are being used). By allowing these fugitives to enter the country, some Bureau of Immigration personnel might have also been tainted by POGOs and the individuals involved should be properly investigated," Gatchalian said.
He emphasized that the meticulous scrutiny shown by immigration officers towards outbound Filipino passengers, including demanding numerous documents such as birth certificates and transcripts of school records, should also be applied to suspicious inbound passengers to prevent the entry of criminal elements.
The chairman of the Senate Committee on Ways and Means, Gatchalian has been calling for the expulsion of POGOs from the country, claiming that they contribute to the deterioration of country's peace and order. (Leonel Abasola/PNA)