ESPRESSO MORNINGS
By Joe Zaldarriaga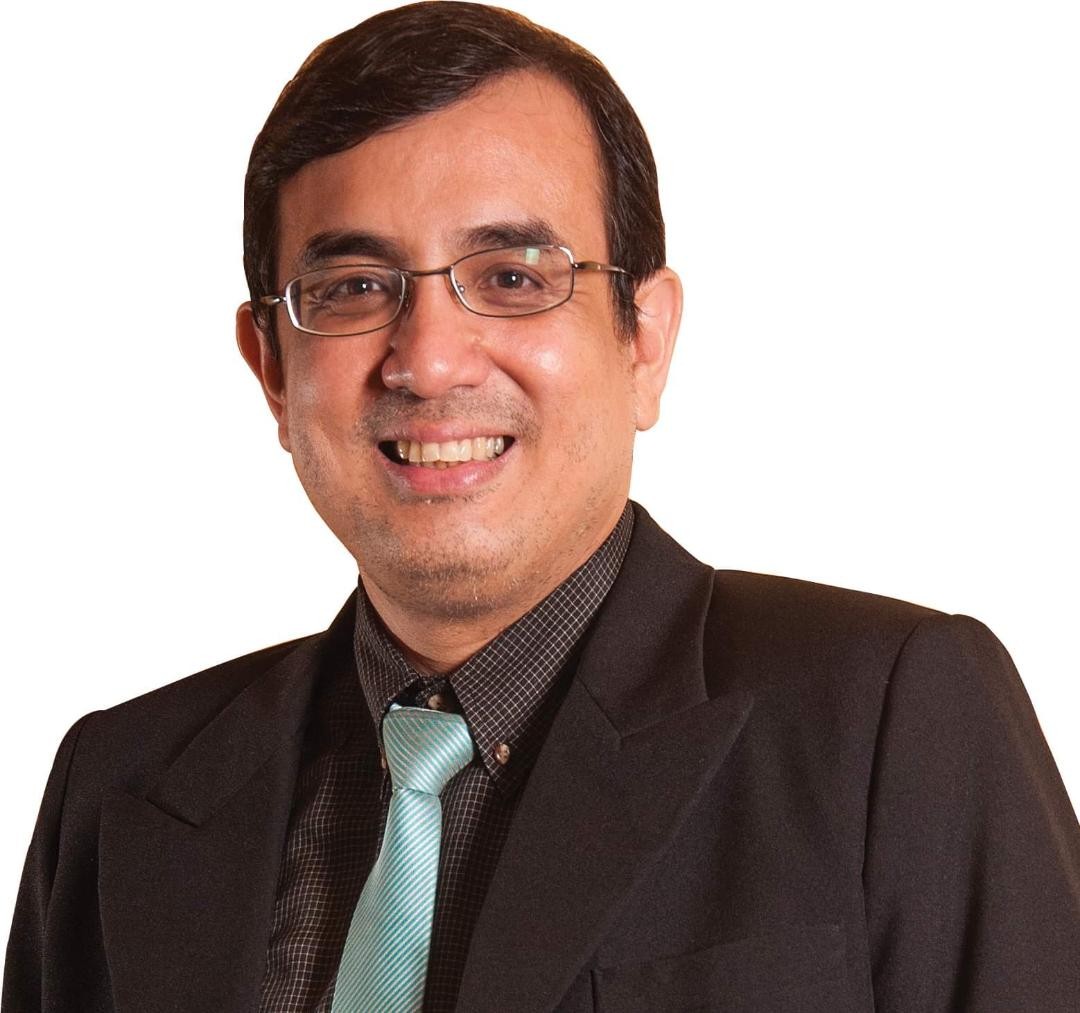 Companies around the globe are noticeably banking on technological advancements to grow their businesses and maintain the efficiency and relevance of their products, services and systems. The nature of the rapidly evolving world demands such, that only those that can keep pace, are expected to survive.
In the Philippines, the MVP Group has been espousing the adoption of technological developments to make lives better for its customers and the public it serves. Even in the past, the group has always put forward a growth mindset through innovations and technology as a means to improve lives.
In his recent interview with Context PH, MVP Group Chairman Manuel V. Pangilinan or MVP underscored the plans and programs aimed at improving the delivery of services across various companies and units.
According to him, growing the Philippines' largest telecommunications and digital services provider PLDT is hinged on a two-pronged approach. One is to continuously develop the core business which is to provide fixed-line and wireless telco services. In many ways, MVP said that technology plays a huge part as it impacts on 5G, home broadband and enterprise. The other aspect, which MVP qualified as the more crucial one — is the development of an intellectual capital business on top of the physical layer of PLDT. This includes ventures with data centers that go beyond the real estate aspect, and the development of business solutions that improve efficiency.
"We have to focus on that because that's really where the future values would be — solutions and applications for both individuals and companies," MVP was quoted as saying in his interview, adding that he is encouraging PLDT to take a piece of equity in trailblazing technologies the MPIC group is setting up. Among them are mWell, the country's first fully integrated and fully digital health and wellness platform, and the DriveHub travel companion app which offers mobility solutions such as RFID transactions, trip planning and roadside assistance.
On the power sector meanwhile, MVP earnestly talked about the technology that is garnering much attention today — the adoption of nuclear. Its arrival in the country is imminent, that much he believes, but it will still take several years for the country to fully be able to utilize the technology for distribution scale. Small nuclear modular plants are most fitting for the country being an archipelago and will be most useful to areas not serviced by the main power grid.
Meralco, group's power subsidiary and the country's biggest electric distribution utility, has included sourcing from nuclear technology as part of its long-term plans under the sustainability agenda "Powering the Good Life".
In order to lay the groundwork for this, MVP harped on the importance of human capital, "Are we preparing ourselves for that day? Do we have enough nuclear people — nuclear scientists, nuclear engineers, such as we can operate a plant properly once built. We should prepare for that day by sponsoring scholarships for nuclear engineers so we have adequate staff," he said.
MVP also put emphasis on capability-building from the government side, particularly on regulatory, to be able to understand the risks associated with nuclear plants. "Otherwise, it will be like the blind leading the blind, so we got to prepare for that day," he said.
He has high hopes that positive developments will come into fruition, especially since the current administration, under President Bongbong Marcos is seriously pushing for nuclear as the power technology of the future.
In fact, even beyond power issues, MVP said he is "pleasantly surprised" at the governance style of President BBM. He expounded, saying, "The president is very engaging. He has a quick grasp of the issues, intellectually curious, he asks relevant questions. Very basic to him is he really means to do something good for his people and I think he's very serious about it."
For the business community, this is a good start, as President BBM is also perceived as receptive to the private sector's help in terms of projects and initiatives that will fuel economic growth, consequently improving Filipinos' lives.
Reflective of the telco and power businesses' drive towards innovation, businesses within the MVP Group follow suit. The group has expressed support to the GoDigital agenda of the government's Private Sector Advisory Council through digitalization of its companies' operations. Maynilad launched its Customer Care QR code as a convenient means for its customers to initiate contactless transactions. Light Rail Manila Corporation (LRMC) meanwhile teamed up with the Airspeed Group of Companies to bring PopBox, a smart locker system that allows people to use the system as a collection point for receiving packages.
All these initiatives and programs point to how MVP is a man ahead of the times — his growth mindset cascading from the boardroom to the thousands of employees who man the MVP group's critical businesses, so that consumers, the public, and most especially the country, will ultimately benefit from a vision of a better Philippines.