By Leonel Abasola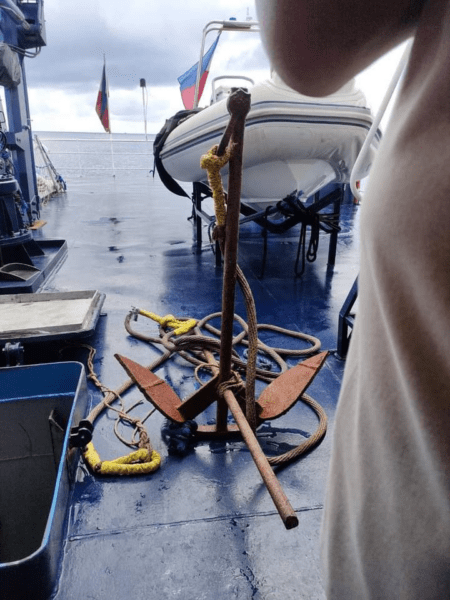 MANILA – The Philippine Coast Guard (PCG) has removed the floating barriers installed by the China Coast Guard in the southeast entrance of Scarborough Shoal also known as Bajo de Masinloc.
In a statement Tuesday, the PCG said the move complies with the instruction of President Ferdinand R. Marcos Jr. and National Task Force for the West Philippine Sea chair Secretary Eduardo Año.
PCG spokesperson for the West Philippine Sea Commodore Jay Tarriela said the barrier posed a hazard to navigation, a clear violation of international law.
"It also hinders the conduct of fishing and livelihood activities of Filipino fisherfolk in BDM (Bajo de Masinloc), which is an integral part of the Philippine national territory," he added.
The installation of floating barriers at Scarborough Shoal is an infringement of Philippine sovereignty, the Department of Foreign Affairs earlier said.
Bajo de Masinloc is an integral part of the Philippines over which it has sovereignty and territorial jurisdiction, according to the United Nations Convention on the Law of the Sea.
The 2016 Arbitral Award has affirmed that Bajo de Masinloc is a traditional fishing ground of Filipino fishermen.
"Thus, any obstruction hindering the livelihoods of Filipino fisherfolk in the shoal violates the international law. It also infringes on the Philippines' sovereignty over BDM," Tarriela said.
"The decisive action of the PCG to remove the barrier aligns with international law and the Philippines' sovereignty over the shoal."
PH only asserting rights
The Armed Forces of the Philippines (AFP), meanwhile, said the country is only asserting its rights over the area.
AFP spokesperson Col. Medel Aguilar made this remark when asked whether the move might lead to heightened tensions with China.
He said there is no reason for the Philippines to be afraid of carrying out the removal of the barriers at the Bajo de Masinloc.
"Pinag-uusapan yan sa NTF-WPS (National Task Force for the West Philippine Sea) level kung paano ano yung mga susunod na gagawin (what steps to be undertaken are now being discussed at NTF-WPS level)," Aguilar said. (with report from Priam Nepomuceno/PNA)