By Benjamin Pulta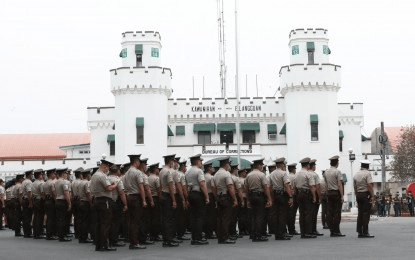 MANILA – Retired military comptroller Maj. Gen. Carlos Garcia has been ordered released from the New Bilibid Prison (NBP) in Muntinlupa City after completing his sentence, the Bureau of Corrections (BuCor) said Friday.
Garcia was convicted to a definite prison term of 18 years and four months but has exceeded his sentence due to 3,288 good conduct time allowance (GCTA) credits
He entered the NBP on Sept. 16, 2011 but his actual detention started in June 2005.
BuCor Director General Gregorio Pio Catapang gave the order after Justice Secretary Jesus Crispin Remulla approved the release.
The GCTA law states that persons charged with and/or convicted of heinous crimes are not entitled to such benefits.
Garcia was sentenced by the Sandiganbayan Second Division to four to eight years for direct bribery under Article 210 of the Revised Penal Code; and another four to six years for facilitating money laundering under Section 4 (b) of Republic Act 9160 (Anti-Money Laundering Law).
He was also sentenced to a minimum of one year and eight months to a maximum of two years and four months for perjury and a maximum of two years for violation of 96th and 97th Article of War by the General Court Martial of the Armed Forces of the Philippines (AFP).
In January, the Sandiganbayan granted the withdrawal of his forfeiture cases following the completion of his plea-bargaining agreement with the Office of the Ombudsman.
The Ombudsman said "substantially all" of Garcia's properties that the government was going after had already been recovered under the plea deal and it did not have enough evidence to support the forfeiture of the remaining properties covered by previous petitions.
AFP generals were accused of accepting "pabaon" (farewell gifts) before retiring, with Garcia allegedly amassing at least PHP300 million from 1993 until he left the service in 2004.
The Sandiganbayan's sentence was finalized just last year when he had nearly served out his sentence.
He was also fined PHP407.8 million — PHP406.3 million for the direct bribery offense and PHP1.5 million for facilitating money laundering. (PNA)