By Wilnard Bacelonia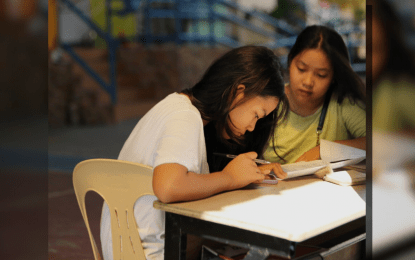 MANILA – Enrollment in basic education for the school year 2023-24 reached 18,833,944 as of 2 p.m. of August 23, the Department of Education (DepEd) announced Thursday.
Data from DepEd's Learner Information System (LIS) Quick Count show that Region 4-A recorded the largest number at 3,114,341, followed by the National Capital Region (NCR), 2,354,285; and Region 3, 2,062,981.
During a recent public hearing of the Senate Committee on Basic Education, DepEd Assistant Secretary for Operations Francis Cesar Bringas said more learners are expected to register until the enrollment period ends.
"We are expecting more than 28 million to be enlisted for the coming school year but we still have until August 26. Enrollment (is) still on-going," Bringas told the panel.
The school year will start on August 29 and will end on June 14, 2024 as stipulated in DepEd Order No. 22 series of 2023, he said.
Bringas said schools can still accommodate late enrollees but noted that efficiency of class programming, especially in big schools, might be affected by this, so late enrolment is not encouraged.
Alternative Learning System (ALS) learners are also urged to register in their villages, community learning centers, or the nearest public school.
So far, the regions with the lowest number of enrollments are the Cordillera Administrative Region (CAR) at 246,997; Caraga, 478,002; and Region 4-B, 533,298. (PNA)