By Ma. Cristina Arayata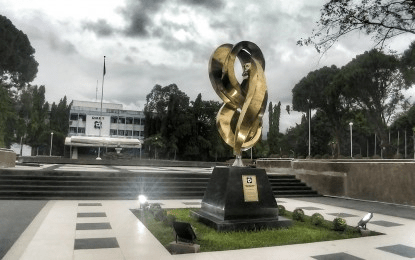 MANILA – Filipino scientists abroad are encouraged to go back as there are many opportunities for them to contribute to the country, an official of the Department of Science and Technology (DOST) said Friday.
"There are many aspects where our Balik Scientists have been helping us in filling the gaps when we couldn't find the expertise here," DOST Undersecretary Leah Buendia said in a public briefing.
There were 44 scientists who came home from July 2022 to June 2023. Buendia said almost 700 scientists came back to the Philippines since 1975, helping the country in the fields of space technology, drug development and discovery, nanotechnology and virology and vaccine development.
"We feel the support of the government due to the passage of Republic Act 11035 in 2018. This helped us prioritize funding not just the incentives, but also research and development," she said.
Buendia explained that back in 1975, the incentives given to Balik Scientists were limited and small, thus the Philippines couldn't compete with other countries in terms of providing the scientists with greener pastures.
She noted there have been many engagements since the passage of RA 11035.
Recent engagements of Balik Scientists involved addressing Covid-19 (coronavirus disease 2019) and Mindoro oil spill, according to Buendia. Some of them are working on genomics at the Philippine Genome Center.
The official also cited one Balik Scientist who recently worked with a local pharmaceutical firm and the University of San Agustin in Iloilo City in creating beauty and health innovations. Their recently launched products contained kadios, an Ilonggo agricultural product, and were said to help address skin problems and infections due to kadios' antibacterial properties.
"This (project) was funded by the DOST. The products used herbal and these are already available in the market," she said.
It can be recalled that President Ferdinand R. Marcos Jr. mentioned in his second State of the Nation Address the 44 Balik Scientists who have returned home to share their expertise in various fields.
These scientists will help address the challenge of staying at the cutting-edge of technology. They will undertake research, and will be supported by upgraded facilities and R&D funding, Marcos said. (PNA)