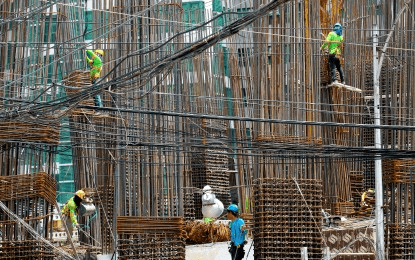 MANILA – A labor group on Monday urged the Department of Labor and Employment (DOLE) to consider deploying their members as labor inspectors following incidents of workplace accidents.
In a statement, Partido Manggagawa (PM) chairperson Rene Magtubo believed that it is time for DOLE to increase the number of labor inspectors to be able to prevent accidents in the workplace.
"DOLE must check firms for compliance, not just with safety regulations but labor standards. We propose that the DOLE deputize labor leaders as labor inspectors," the labor leader added.
Magtubo said there are only 1,200 labor inspectors across the country, far from the estimated 5,000 inspectors needed to check over one million establishments nationwide.
Magtubo said tapping labor leaders for the measure can result in the enforcement of more preventive measures and can prevent workplace accidents.
"In so doing, the number of inspectors and inspections can be increased several fold overnight, enforcement can be strengthened immediately, and workers' lives and limbs can be saved," he said.
He added that workers' organizations as labor inspectors will reduce cases of "voluntary compliance" and "self-assessment" being done by employers.
"Voluntary compliance and self-assessment mean that the government is asking the wolf to guard the sheep. No wonder the sheep get slaughtered," Magtubo said.
Last Aug. 17, a construction worker died while three others were injured after a concrete wall that was being demolished at the Quezon City Hall collapsed.
On Aug. 31, a fire killed at least 15 workers at a shirt factory in Barangay Tandang Sora, Quezon City. (PNA)