By Benjamin Pulta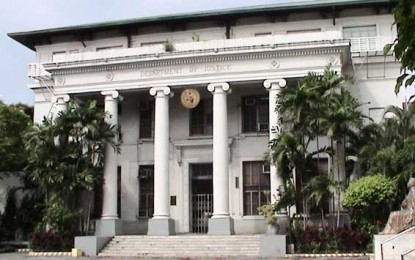 MANILA – The Department of Justice (DOJ) on Wednesday said the case of slain Spanish businessman Diego Lafuente has been revived following the surrender of three policemen implicated in murder and planting of evidence charges.
In a statement, Justice Secretary Jesus Crispin Remulla said it is "a very welcome development in this case. We are now able to move forward and try the case and deliver justice in a case that has transcended borders."
The three, Capt. Wise Vicente Panuelos, Staff Sgt. Ronel Pazo, and Staff Sgt. Nido Boy Cortes were charged with the death of Spanish national Diego Lafuente, claiming Lafuente opened fire during an anti-drug operation in Siargao Island two years ago.
The three policemen were turned over to the DOJ by Brig. Gen. Romeo M. Caramat last Feb. 9.
Remulla assured that they (suspects) will get a fair examination of the cases against them.
The police officers claimed Lafuente, a resident of the island, is a key drug personality in the area who shot it out with law enforcers during a buy-bust on Jan. 8, 2020.
A Para-Ordnance pistol .45 caliber and 8.33 grams of cocaine were recovered from the area.
The National Bureau of Investigation's (NBI) evaluation of the evidence and the Panel of Prosecutors analysis of the scene of the crime operations (SOCO) report found there is sufficient ground to charge respondents under the Comprehensive Firearms and Ammunition Regulation Act of 2013.
It said the physical evidence shows the placement of the spent cartridge cases from the service firearms of Panuelos and Cortes and the cartridges from the alleged firearm of Lafuente were near each other.
Investigators said if indeed there was a shootout, the placement of the fired cartridge cases should be on opposite sides. Moreover, the investigation shows that after Lafuente jumped over the perimeter wall, he was shot by Cortes, as evidenced by a 9mm fired cartridge. It was found underneath the ground located near the area where Lafuente was lying. The cross matching examination revealed that the 9mm fired cartridge matched with the gun Cortes used.
Meanwhile, perjury charges against the officers were dismissed because of the alleged inconsistencies in their affidavits. (PNA)