By Benjamin Pulta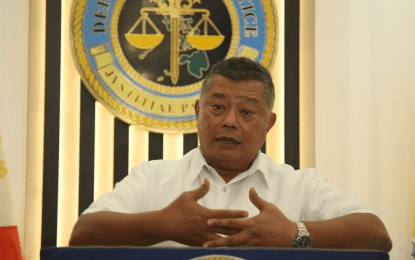 MANILA – The Department of Justice (DOJ) on Thursday said it has suspended the implementation of revised guidelines for immigration officers in screening Filipinos flying out of the country, following concerns raised by senators and the Senate's plan to question the measure before the courts.
In a statement, Justice Secretary Jesus Remulla said the DOJ and the Inter-Agency Council Against Trafficking (IACAT) temporarily suspended the recently revised guidelines on departure formalities "to address their (senators) concerns and provide them with the necessary information and clarifications."
He said the primary objective of the revised guidelines was to streamline the departure procedures, ensuring a more efficient and secure process for all individuals traveling abroad.
"The revisions were not intended to burden the general public but rather to enhance the overall experience of departing passengers," the DOJ chief said.
The revised guidelines, among other things, identify additional documentations needed to be presented by traveling Filipinos as a measure to prevent incidents of human trafficking.
"The Department of Justice reaffirms its dedication to upholding the rights and welfare of all individuals, including the right to travel freely. We assure the public that the revised guidelines aim to strike a balance between national security and the facilitation of smooth and efficient travel," Remulla said.
However, the DOJ said the temporary suspension of the revised guidelines on departure formalities does not affect existing laws and regulations governing travel and immigration procedures, noting that "all existing rules and guidelines remain in place until further notice." (PNA)