By Benjamin Pulta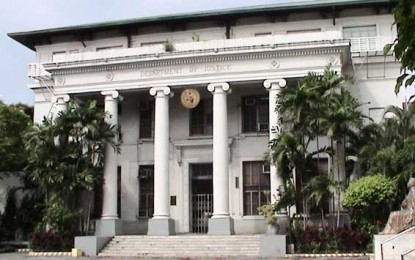 MANILA – The Department of Justice (DOJ) said Thursday that it is working on for the dismissal of the violence against women and children (VAWC) charges against two Japanese sought for deportation by the Japanese government after a Pasay City court ruled to continue hearing the case.
"The cases are being worked out now so that these cases will be dismissed so that we can get a clearance that there is no more pending case before anything else in accordance with the rules that are there in deportation proceedings," Justice Secretary Jesus Remulla said in a media interview.
He said prosecutors are working to have the case dismissed as they consider the charges "contrived" or a scheme to keep Yuki Watanabe (a.k.a. Luffy) and Tomonogu Saito in the Philippines and prevent their deportation.
"We are not stopping all efforts to deliver these fugitives from justice to the proper hands and this is of course the Japanese government," he stressed.
Remulla made the statements after the Pasay RTC ruled to continue with the presentation of prosecution witnesses against Watanabe on the next hearing date, Feb. 7, potentially thwarting efforts to deport four of 17 Japanese detainees ahead of President Ferdinand R. Marcos Jr.'s scheduled visit to Japan on Feb. 8
Watanabe is sought by the Japanese government to answer charges that he directed a burglary ring in Japan through the social media messaging platform Telegram. In one burglary in Japan, Watanabe's henchmen reportedly killed a 90-year-old woman.
Meanwhile, Watanabe's defense counsel Eljun Rico insisted on his client's innocence saying that Watanabe "welcomes" the prospect of having the VAWC charges in the Philippines against him dismissed.
"If that would favor my client, why would I oppose it if they will file a motion to dismiss," he said.
On the claims that the charges were contrived to prevent his clients' deportation, Rico noted that the case is under "sub judice" rule.
"It's up to the court to appreciate whether the evidence presented are genuine or not or if there is basis for the filing of the case. It's up to the court to appreciate. As far as we are concerned, we are here to defend the accused," Rico said. (PNA)