By Benjamin Pulta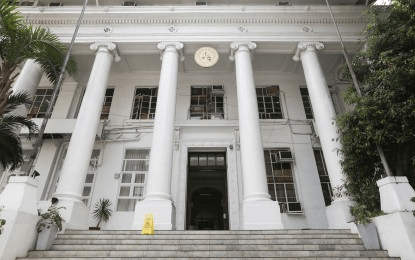 MANILA – The prosecution on Monday said it will pursue the charges against ousted Negros Oriental congressman Arnolfo Teves and others involved in the killing of Governor Roel Degamo.
Deputy Chief State Prosecutor Anthony Fadullon urged the accused to face the indictments before the courts instead of giving "irresponsible" and "sweeping" statements that the Department of Justice (DOJ) is being used as an instrument to persecute people "at the behest of certain interested persons."
"If the accused feels aggrieved by the resolution, there are legal remedies that are available to them. Certainly, threatening the panel of prosecutors and whining before the media is not among those," Fadullon said.
"Any lawyer worth his oath should be aware that recantations go into the credibility of the witnesses and therefore, it is best addressed and appreciated by the trial court in the course of a full-blown trial," he added.
Teves' counsel earlier said they may bring to a higher court the DOJ decision to include them in the charges even as initial suspects recanted their statements.
The Manila Regional Trial Court (RTC) early this month handed down a warrant of arrest against Teves and three others for the killing of Degamo and nine others.
RTC Branch 51 Judge Merianthe Pacita Zuraek set the arraignment on Oct. 4.
Murder, frustrated murder and attempted murder cases were filed against Teves and four of his cohorts on Aug. 18.
The court noted that Teves is known for his aliases Arnie, Big Boss, Big Boss Idol, Idol and Kalbo.
Also included in the charges are Angelo Palagtiw, a certain Jie Ann/Gie Ann described as the sister of Palagtiw and helicopter pilot Capt. Lloyd Garcia II, who allegedly maneuvered the chopper that transported the Degamo slay suspects out of Dumaguete.
A fifth individual who was also included in the charges, Nigel Electona, is detained and will be transferred from the Manila City Jail to Camp Bagong Diwa in Bicutan.
The five will be tried along 11 other suspects already indicted in July.
They are facing murder, frustrated murder and attempted murder charges for the commando assault on Degamo's residence during a social welfare handout program on March 4 in Pamplona town.
The attack occurred a month after the Supreme Court affirmed Degamo's victory over Henry Pryde Teves via recount. (PNA)