By Benjamin Pulta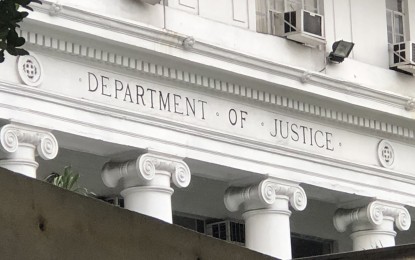 MANILA – The Department of Justice (DOJ) has cleared a local POGO (Philippine Offshore Gaming Operators) service provider over charges of human trafficking filed by the Philippine National Police-Women and Children Protection Center (PNP-WCPC) last September.
MOA Cloudzone Corp. (MCZ), a Pasay City-based POGO service provider through its corporate counsel Ronald Aala, lauded the court's ruling by a four-man panel of DOJ prosecutors, which found no probable cause or any evidence of the firm's involvement in the alleged trafficking of POGO workers.
The 13 private complainants were rescued in a private residence in Concorde Village, Parañaque City by the PNP-WCPC in September last year. The DOJ resolution was dated Nov. 15, 2022 and made available publicly this week.
The PNP-WCPC alleged that MCZ and two other firms were the employers of the complainants who were allegedly recruited and forced to work against their will by a certain "Christine Chue Ni Quian".
Prosecutors, however, said it was only the recruiter "Christine" who advertised, interviewed and recruited the workers, most of whom are Burmese nationals.
The panel said PNP's claim that the workers were employees of MCZ and two other companies, Oriental Group Company and the Shuang Ma Company, that authorities included in the charge sheet "was never substantiated."
The panel also said there is no evidence that would lead to a determination that there was conspiracy among the respondents, and nothing on record that demonstrates any express agreement among them to commit a crime or to illegally traffic the complainants.
"Basic rule is that mere allegation is not evidence and is not equivalent to proof. Charges based on suspicion and speculation likewise cannot be given credence," the panel stressed.
For this reason, state prosecutors ordered the filing of criminal charges against "Christine" who also goes by the name Chue Thiri Ngone and Christine Chue Ni Quian, for syndicated trafficking and dismissed the charges against all other respondents namely Hu Xian Jie,Sai Sai Kyein, Aeint Shwe Yi Htut and owners of MOA Cloudzone Corp. Oriental Group Company and the Shuang Ma Company. (PNA)