By Priam Nepomuceno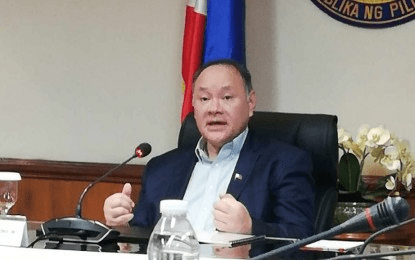 MANILA – The Department of National Defense (DND) said it is also looking at "non-traditional sources" of weapon systems and platforms to support the ongoing modernization of the Armed Forces of the Philippines (AFP).
"We are looking also (at) 'non-traditional sources' to fill in the gaps, particularly in technology and other capabilities," DND Secretary Gilberto C. Teodoro Jr. said in a press briefing with select reporters on Thursday.
"Non-traditional sources" refers to countries or suppliers that are not usually tapped by the Philippines as sources of its military equipment requirements.
He made this comment when asked whether the DND has already achieved its goal of ensuring the so-called "minimum credible defense" posture.
This refers to the concept that while the Philippines might not have the capability to win a war against a potential aggressor, it has enough defensive means to make would-be attackers think twice about attacking it.
"I'm too early on the job to figure out where we are or whatnot. I'm not comfortable telling the public (about it). That's a question of the highest national defense," he said.
Teodoro, a Bar topnotcher and an Air Force reservist, was appointed by President Ferdinand R. Marcos Jr. at the DND's top post on June 6.
He replaced then Senior Undersecretary Carlito Galvez Jr. who was reappointed to his old post at the Office of the Presidential Adviser on Peace, Reconciliation and Unity.
This is Teodoro's second time as DND chief with the first time taking place in 2007 to 2009 under the administration of then president Gloria Macapagal-Arroyo.
Teodoro, however, assured the public that the DND is doing its best to fill in its gaps.
"Rest assured that we are doing our level best day and night trying to fill in the gap(s)," he said, adding that these "gaps" in the first two Horizons of the AFP Modernization Program needed to be addressed immediately to ensure that Horizon 3 would not be "marginalized."
"We still have to fill in the gaps of Horizon 2 and Horizon 1. Without those foundational blocks, then Horizon 3 will be marginalized and we are busy doing that, studying our processes, and filling in the gaps as quickly as possible," Teodoro said.
The military modernization program's Horizon 3 is slated for 2023 to 2028 while Horizon 2 is from 2018 to 2022 and Horizon 1 is from 2013 to 2018.
All these horizons are geared toward acquiring equipment and weapon platforms that would allow the AFP to do its external defense mandate.
Some of the platforms being eyed in these upgrades are the multi-role fighter and diesel-electric submarines.
Teodoro also said the AFP has submitted its "wish list" for Horizon 3 and these are all for beefing up the military's deterrent capabilities.
"Well, the military has submitted their 'wish list' already for Horizon 3. President Marcos and I do not place the priorities. We rely on the recommendations of the military. These are for Phase 1 of Horizon 3 (and) include the possibility of multi-role fighter(s), additional naval assets, command-and-control and other deterrent capabilities which are shore-based," he added. (PNA)