By Marita Moaje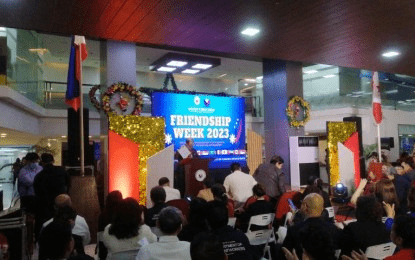 MANILA – The Philippines and Canada vowed to continue their strong friendship and ensure safe, ethical, and fair migration for Filipino workers.
During the Philippines-Canada Friendship Week kickoff at the Department of Migrant Workers (DMW) head office in Mandaluyong City on Monday, DMW Undersecretary for Policy and International Cooperation Patricia Yvonne Caunan thanked the Canadian government for upholding the rights and welfare of Filipino migrant workers.
"This Friendship Week highlights the strong mutual partnership between the Philippines and Canada in upholding fair, ethical, and safe recruitment, as well as fostering stronger ties to further our two countries' labor cooperation," Caunan said.
The Philippines-Canada Friendship Week runs from October 23 to October 26 and will feature educational seminars, including the presentation on "Fair and Ethical Recruitment" by the International Organization for Migration (IOM), and the "Challenges Encountered by Filipinos Migrating in Canada."
Meanwhile, a photo booth exhibit that highlights overseas Filipino workers (OFWs) in Canada's dedication, perseverance, and resilience is held at the DMW office.
An online "Kamustahan" among OFWs at the job site is also in place, aside from bazaars and food-tasting booths for visiting OFWs.
Canadian Ambassador to the Philippines David Hartman thanked the DMW for the generous hospitality and for the initiative to hold a Friendship Week to celebrate the success of Canada and the Philippines in upholding fair, ethical, and safe recruitment, and enhanced mutual cooperation.
According to Statistics Canada, the 2021 Census of Population showed that there are 957,355 Canadians with Filipino roots, with 757,410 of them reporting that they were born in the Philippines and had immigrated to Canada.
This makes the Philippines the third largest source country for immigrants, next to India and China.
A large percentage of Filipino Canadians live in Ontario, Alberta, and British Columbia. (PNA)