By Christopher Lloyd Caliwan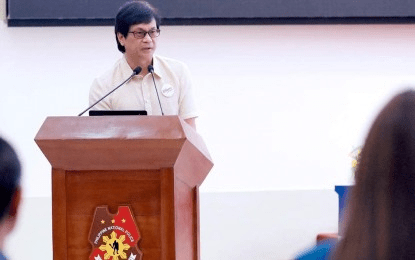 MANILA – Department of the Interior and Local Government (DILG) Secretary Benjamin Abalos Jr. on Wednesday said appropriate charges await police officers found moonlighting as escorts of Chinese operators of Philippine offshore gaming operator (POGO) firms.
"If there are (policemen providing escorts to POGOs), that is completely unauthorized and we will make sure that we will into it or even IAS (PNP Internal Affairs Service), so charges will be filed against these personnel," Abalos told reporters in a press briefing in Camp Crame, Quezon City.
Abalos said he has already given orders as early as last year that police personnel should not work as escorts to POGO operators, noting they have more important matters to attend to.
"We need our police for important matters, including the coming (Barangay and Sangguniang Kabataan) elections. There is no room for that (escorting of POGOs). That's illegal. If there are, we will make sure they will be dismissed," he added.
Meanwhile, PNP spokesperson Col. Jean Fajardo said the police force is now looking into this matter.
"The PNP is already looking into this report and the HPG (Highway Patrol Group) committed earlier that they will submit official report," she said.
Fajardo said HPG officials have denied that any of their personnel are involved in this illegal activity.
"They are denying that any of their PNP personnel are involved in this alleged escorts pertaining to the POGO operators and players. But just the same, they will submit their official findings," she added.
Former senator and PNP chief Panfilo Lacson has called on the police force to look into reports that some police officers are also working as security escorts of Chinese POGOs.
Lacson, in a post on X (formerly Twitter), said this might be the reason why too many luxury vehicles are breezing through heavy traffic while "motorcycle-riding cops push motorists away to clear their passage". (PNA)