MANILA, Nov 16 (Mabuhay) — The rightsizing measure proposed by the Marcos administration will not cover teachers and health workers in government agencies under the executive department, the Department of Budget and Management (DBM) said on Tuesday.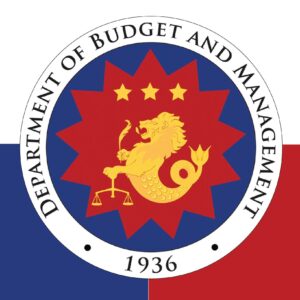 DBM Undersecretary Wilford Wong so disclosed during the public hearing on the proposed rightsizing bills the House government reorganization panel conducted.
Wong said the rightsizing measure would also spare the military and uniformed personnel, and posts in government owned and controlled corporations and government financial institutions which are under the jurisdiction of the Governance Commission on GOCCs.
"Rightsizing will cover all departments and agencies of the Executive Branch to simplify government operations, systems and processes to facilitate the delivery of quality services and streamline and digitalize government systems and processes to improve government interoperability," Wong said.
"This bill will also rationalize rules and operations to reduce regulatory burden on citizens, businesses and other stakeholders and design organizational structure of agencies to facilitate the implementation of programs and projects," he added.
The rightsizing bill also provided that affected employees would have two options: to take a separation benefit which will depend on the monthly salary and the years in government service or be trained to be employed in another government agency.
The separation benefit is as follows:
50% of monthly basic salary multiplied by years of government service for those who have been in government service from five to 10 years;
75% of monthly basic salary multiplied by years of government service for those who have been in government service from 11 to 20 years;
100% of monthly basic salary multiplied by years of government service for those who have been in government service from 21 to 30 years and
100% of monthly basic salary plus 25% of monthly basic salary multiplied by years of government service for those who have been in government service for 31 years and above
Aside from the monetary separation benefit, affected personnel who will choose to retire or separate from the agency will be granted retirement benefits, refund of Pag-IBIG fund contributions and commutation of unused leave credits.
Personnel who will choose to separate from the agency but stay on as a government worker will have to undergo retooling and upskilling to be qualified for new positions in new agencies and be eligible for reappointment and reemployment.
Those who who would retire or be separated from the service may not be reemployed in any agency of the national government, including GOCCs, for five years, except in the exigency of the service and as teaching or medical staff in educational institutions and hospitals.
Reemployment of retired/separated personnel within the prohibited period will also cause the refund of the separation incentives received on a pro-rated basis.
The DBM will also commission an independent impact assessment on the rightsizing program three years from its completion to determine the effects of and gains, if any.
'Mass firing'
For the government employees' organization Confederation for Unity, Recognition and Advancement of Government Employees (Courage) and the Public Services Labor Independent Confederation (PSLINK), the government's rightsizing program, which has been implemented in every administration for the last four decades, is just an excuse to fire people en masse.
"We had five major reorganizations every seven years since 1986. It has been called restructuring, reorganization, reengineering, and rationalization by past administrations. Rightsizing is just a deodorized term for mass layoff. Under such noble intentions of creating a bureaucracy with more "effectiveness, efficiency, and economy", government workers know that rightsizing or reorganization means sacrificing their employment," former Bayan Muna lawmaker Ferdinand Gaite of Courage said.
"Even the DBM Secretary Amenah Pangandaman said the rightsizing program would reduce 5% of personnel services. The only way to have that reduced is by reducing the personnel. Job creation, not job slashing, should be the priority especially in this time of economic and health crisis. And I mean permanent jobs that pay a decent and living wage," Gaite added.
Annie Enriquez-Geron, General Secretary of the PSLINK, a national confederation of unions in the public sector representing more than 80,000 employees, said a rightsizing bill should not be pursued when the government did not even conduct an impact assessment on past rightsizing efforts.
"The rightsizing bill is being pursued by the administration with lack of caution. All previous reorganizations have failed because while they have been called under different names in the name of efficient and responsive government service, the problems are still there: the red tape, as well as the huge number of contract of service and job orders now reaching 640,000 and 170,000 unfilled positions. Many of these contractuals have been in government service for many years," Geron said.
"Implementing large scale rightsizing without conducting any impact assessment of previous reorganization is certainly bound to fail. We are yet to see any impact assessment addressing contractualization, curbing political patronage, ensuring transparency, respecting workers' rights [as a result of reorganization]," he added.
Pursuing rightsizing at this time, Geron said, would only affect lowly employees who do not have the security of tenure in the first place.
"This will only mean mass layoff of civil servants and leaving unwanted fat ones on top untouched. We are yet to recover from COVID-19 pandemic, workers are being hit hard by soaring prices of essential goods. Prioritizing rightsizing, to us, seems to be reckless, unjust and inhumane," Geron said. (MNS)