By Ruth Abbey Gita-Carlos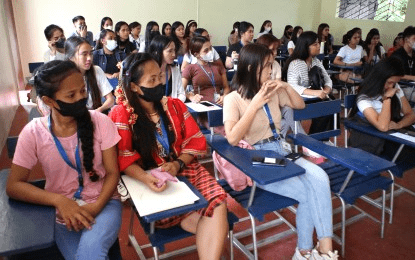 MANILA – The Department of Budget and Management (DBM) has approved the release of about PHP3.84 billion to fund the government's free college education program, benefiting some 141,000 eligible tertiary education students.
Budget Secretary Amenah Pangandaman approved a Special Allotment Release Order (SARO) for the utilization of the PHP3.84 billion as additional funding for the Universal Access to Quality Tertiary Education – Tertiary Education Subsidy (UAQTE-TES) under the Commission on Higher Education (CHED).
In a statement, the DBM said the released budget cover CHED's payables to various private higher education institutions (PHEIs) in municipalities and cities with "No State Universities and Colleges (SUCs) and No Local Universities and Colleges (LUCs)" under the UAQTE-TES for academic year 2021-2022.
As of Dec. 31, 2022, the CHED-Higher Education Development Fund (HEDF) stood at PHP10.967 billion under Automatic Appropriations.
The DBM also released PHP799.098 million for CHED's various programs and projects on Feb. 3, 2023 and another PHP1 billion for the Student Monetary Assistance for Recovery and Transition (SMART) Program on Aug. 29 the same year.
"Thus, the estimated balance after the September 29 release will be at PHP5.33 billion," it said.
"As coordinated with CHED, the corresponding Notice of Allocation (NCA) may be requested upon obligation, subject to the submission of a Special Budget Request, together with the complete and consistent supporting documents," the DBM added.
Pangandaman said the release of the funds would help ease the burden of the beneficiaries, especially those who belong to the marginalized sector.
"Creating a progressive change in our society can only be achieved if we start to believe in the capabilities of these young people," she said.
"Tulad po ng lagi kong sinasabi (Just like what I always say), our youth are the torchbearers of our future. That is why it's important that we support them by developing their skills and uplifting their spirits. 'Yan din po ang marching order ng ating Pangulong [Ferdinand R. Marcos Jr.] dahil alam niya ang kahalagahan ng edukasyon (That is also the marching order of President Ferdinand R. Marcos Jr. because he knows the importance of education). So, on our part, we will continue to help add access to quality education," Pangandaman noted.
Republic Act (RA) 10931 or the UAQTE Act promotes universal access to quality tertiary education by providing free tuition and other school fees in SUCs, LUCs, and state-run technical-vocational institutions (TVIs).
The law also establishes the Tertiary Education Subsidy (TES) and Student Loan Program, and strengthens the Unified Student Financial Assistance System for Tertiary Education.
Under RA 10931, all Filipino students who will enroll in courses leading to a bachelor's degree in any SUCs and LUCs will be exempted from paying tuition and other school fees.
The TES, on the other hand, is a grant-in-aid program of the government that supports the cost of tertiary education of Filipino students who enroll in their first undergraduate-post-secondary program in SUCs, LUCs, private HEIs, and TVIs. (PNA)