By Ferdinand Patinio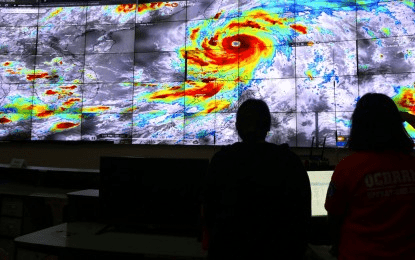 MANILA – The Department of Agriculture (DA) on Wednesday reported an initial PHP255,000 worth of damage to crops due to the effects of Typhoon Egay.
Citing the initial assessment of DA Regional Field Offices (RFOs) in Calabarzon and Mimaropa, the department said the damage to crops affected 77 farmers, with the volume of production loss pegged at four metric tons (MT) and 40 hectares of rice areas.
"Most of the damage and losses were incurred at seedling, newly planted, and vegetative stages of rice," said the DA's Bulletin No. 3 on Typhoon Egay.
"The DA, through its RFOs, is monitoring the effects of Typhoon Egay and conducting an assessment of damage and losses brought in the agriculture and fisheries sector," it added.
The DA is also coordinating with concerned government agencies, local government units and other disaster response offices on available resources for assistance in response to the typhoon's impact.
The following forms of assistance are available for distribution to affected farmers and fishers: rice, corn and assorted vegetable seeds; drugs and biologics for livestock and poultry; fingerlings assistance to affected fisherfolk from the Bureau of Fisheries and Aquatic Resources (BFAR); Survival and Recovery (SURE) Loan Program from the Agricultural Credit Policy Council (ACPC) with loanable amount of up to PHP25,000 payable in three years at zero interest; and Quick Response Fund (QRF) for the rehabilitation of affected areas. (PNA)