By Miguel Gil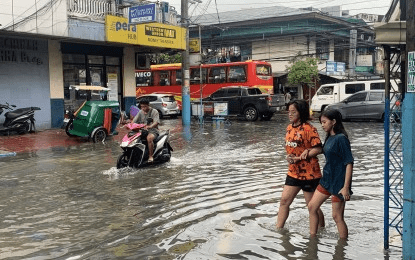 MANILA – The Department of Agriculture (DA) is establishing collaborative efforts with infrastructure and public works agencies to use bamboo as a key element in controlling floods in Metro Manila.
In an interview Friday, DA Undersecretary Deogracias Victor Savellano said bamboo can be used to rapidly reforest denuded areas in and around the metropolis to mitigate floods, such as the ones triggered by heavy rains earlier this week.
"We all know the severity of our problem with flooding. The best solution is to plant plenty of bamboo in strategic areas because it is the fastest-growing plant, and we can quickly reforest. It will absorb water and hold the soil to prevent erosion. It also produces 35 percent more oxygen than other trees, helping control urban pollution," he noted.
Savellano said his agency is exploring non-indigenous varieties of bamboo for its fast-tracked flood mitigation vision, as some varieties can potentially grow up to one meter per day.
He also mentioned the availability of Guada Bamboo from Latin America, one hectare of which can absorb more than 30,000 liters of water in its culms during the rainy season which it gradually deposits back in the soil during the dry season.
Savellano added that the DA's thrust of bamboo propagation is also in line with President Ferdinand R. Marcos Jr.'s commitment to the United Nations Sustainable Development Goals.
Calls for bamboo propagation are given extra significance in view of September being the Philippines' official "Bamboo Month."
Savellano said his office's goal is to "harmonize bamboo-related initiatives across all relevant government agencies" including the Department of Trade and Industry (DTI) and Department of Public Works and Highways.
He pointed out that there is a need to strictly enforce Executive Order 879 which directs the use of bamboo for at least 25 percent of the desk and other furniture requirements of public elementary and secondary schools, and prioritizing the use of bamboo in furniture, fixtures and other construction requirements of government facilities.
The EO, which was signed in 2010, also created the now-unfunded but still operational Philippine Bamboo Industry Development Council (PBIDC) under the DTI.
Aside from its environmental usefulness, the DA official said that the DA's bamboo propagation push also promises fresh livelihood opportunities to Filipino farmers.
However, he said bamboo's economic potentials can only be fully exploited if local farmers are taught to go beyond mere growing and harvesting the plant.
Savellano earlier proposed the establishment of "Bamboo Villages," which was summed up as a business model wherein the land, labor and other resources of rural towns may be harnessed for the growing, harvesting, and eventually, the processing of high-value finished products from "engineered bamboo." (PNA)