By Ferdinand Patinio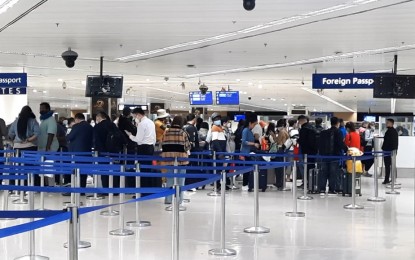 MANILA – A Cyprus national wanted by authorities in Greece for a string of financial fraud cases was arrested by Bureau of Immigration (BI) officers at the Ninoy Aquino International Airport (NAIA).
In a statement Monday, Commissioner Norman Tansingco said 59-year-old Renos Neofytou was intercepted at the NAIA Terminal 3 on Sunday as he was about to leave aboard an Air Asia flight to Kuala Lumpur, Malaysia.
The foreigner was barred from leaving after his name registered a positive hit in the Interpol database of wanted aliens when the immigration officer scanned his passport on his computer.
"It appears that he is a convicted felon who is wanted to serve a prison sentence handed to him by a court in Greece," the BI chief said.
Tangsingco added that the foreigner will be deported after the BI board of commissioners issues the order for his summary deportation.
"He will then be placed in our immigration blacklist of undesirable aliens and banned from reentering the country," he said.
The Interpol's national central bureau (NCB) in Manila said Neofytou is the subject of a red notice issued by NCB Greece in 2017 following his conviction on nine counts of violating the country's checks law, persistent non-payment of debts to the state and issuing and accepting fictional tax documents.
It was learned that he received various sentences ranging from four months to five years in each of the cases filed against him.
The foreign national was found liable to serve a one-year prison sentence for fleeing Greece to evade criminal prosecution.
Neofytou is now detained at the BI warden facility in Camp Bagong Diwa, Taguig City pending deportation proceedings. (PNA)