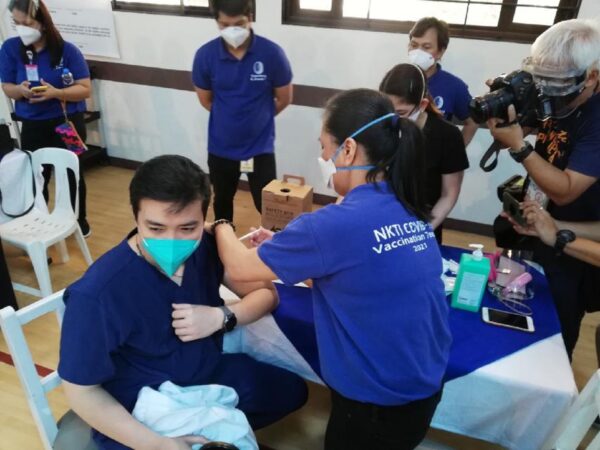 MANILA, Nov 20 (Mabuhay) — The COVID-19 alert level system which was pilot tested in the National Capital Region (NCR) will be implemented in the entire country starting Monday, a top official of the Department of the Interior and Local Government (DILG) said Saturday.
"Simula sa Lunes, buong bansa naka-alert level system," DILG Undersecretary Epimaco Densing III said.
Last week, President Rodrigo Duterte approved the nationwide implementation of the alert level system for determining restrictions amid the COVID-19 pandemic.
Under Executive Order 151, the new Alert Level System now in effect in NCR, Regions 3, 4A, 6, 7, 10 and 11 will be gradually implemented in Regions 2, 8 and 12 for Phase 2; Regions 2, 5 and 9 for Phase 3; and Cordillera Administrative Region (CAR), Regions 4B and 13, and the Bangsamoro Autonomous Region in Muslim Mindanao (BARMM) for Phase 4.
Under IATF guidelines, alert level systems will cover entire cities or municipalities, which will manage and minimize spread of infections.
READ: How the new COVID-19 alert levels and granular lockdowns work
Each city or municipality will be classified from Alert Level 1 to Alert Level 5. It is the Department of Health (DOH) that assigns the alert level.
Densing said the community quarantine COVID-19 response will be gone by December and will be replaced by granular lockdowns and the alert level system, which were deemed more effective.
The DILG official said NCR is the only region in the country which could qualify for downgrading to Alert Level 1 by next month.
The DOH earlier said deescalating NCR to Alert Level 1 will be based on metrics.
Densing said this could be possible since Metro Manila achieved the minimum requirement of inoculating 70% of the elderly and persons with comorbidity population as well as 70% of the adult population.(MNS)
READ NEXT: NCR COVID growth rate at -7%, steady dip in cases seen — OCTA fellow