By Priam Nepomuceno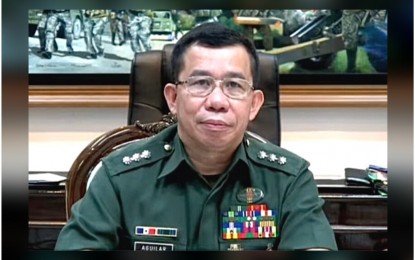 MANILA – The Armed Forces of the Philippines (AFP) said the New People's Army's (NPA) continued use of anti-personnel mines (APMs), which recently killed a young soldier and wounded three others in Albay, justifies their tagging as a terrorist organization.
"The CTG's (communist terrorist group) persistent use of APM that is banned under the International Humanitarian Law cements their status as a terrorist organization," AFP spokesperson Col. Medel Aguilar said in a statement late Thursday.
The NPA's continued use of APMs poses a huge security threat to everyone as it could cause crippling injuries or even death, Aguilar said.
"The CTG use of APM poses a threat to the limbs and lives of people. With this incident, the AFP, in partnership with other government agencies through the NTF-ELCAC (National Task Force to End Local Communist Armed Conflict), will not stop until we have eliminated this threat," he added.
This came in the wake of the death of 2nd Lt. Nico Malcampo of the 9th Infantry Division in Oas, Albay after an APM attack by the NPA on Feb. 15.
"2nd Lt. Malcampo was killed in action in Oas, Albay on Feb. 15 while responding to the call for help of unarmed civilians who were threatened by the presence of the communist terrorists. He was leading his team when he was fatally wounded by (a) cowardly act of the communist terrorists who employed APM that also wounded three soldiers," Aguilar said.
While condoling with the family of the fallen officer, the AFP spokesperson said Malcampo's sacrifice would not be in vain.
"His sacrifice will not be in vain as we push forward in our mission to bring to justice every communist terrorist and fully end the communist armed conflict in the country," he said.
The AFP Center for Law of Armed Conflict earlier said it has submitted a list of recorded Communist Party of the Philippines – NPA – National Democratic Front (CPP-NPA-NDF) human rights abuses to the Commission on Human Rights.
It included 2,443 cases of abuse and human rights and international humanitarian law violations by the CPP-NPA-NDF from 2010 to the first semester of 2022.
The CPP-NPA is listed as a terrorist organization by the United States, the European Union, the United Kingdom, Australia, Canada, and New Zealand. (PNA)