By Stephanie Sevillano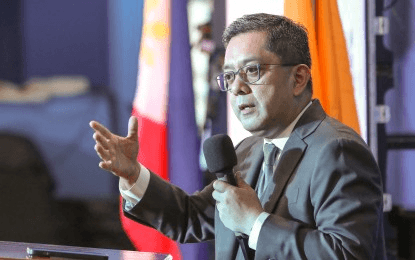 MANILA – The Commission on Elections (Comelec) has removed some 462,000 double registrants from the National List of Registration of Voters (NLRV) as it prepares for the Barangay and Sangguniang Kabataan Elections (BSKE) in October this year.
"May 39,000 pa po (There are additional 39,000 double registrants for) countercheck and subject of reconsideration," Comelec Chairperson George Erwin Garcia said in a Viber message on Friday.
The Comelec has earlier vowed to file charges against those who "deliberately" registered twice or multiple times.
Besides multiple registrants, the Comelec also assured to remove unreported deceased voters based on the civil registry's updated data.
Stronger electoral system
Meanwhile, Garcia reaffirmed his commitment to ensure a stronger and more efficient electoral system in the country as he celebrated his first year in service.
In a separate statement, he cited reforms and efforts made by the poll body to improve electoral accessibility and transparency.
"We have implemented data-driven improvements to enhance the efficiency of the Commission and to increase voter registration turnout," Garcia said.
Besides increasing voter registration turnout, the Comelec is also pushing ways to ease voting experiences for Filipinos through mall voting.
"Safeguarding the Filipino vote is a profound responsibility that we bear with utmost seriousness… With our collective efforts, we will continue to address challenges and work towards a stronger, more efficient electoral system that serves the needs of our nation," he added.
Comelec is set to sign an agreement for mall voting with SM Supermalls and Robinsons Malls on Aug. 7.
It is also eyeing to implement an automated election system (AES) for the 2025 National and Local Elections (NLE).
Comelec targets to replace the 97,000 vote counting machines with automated counting machines through its proposed Fully Automated System with Transparency, Audit, and Count (FASTrAC). (PNA)