By Joyce Ann L. Rocamora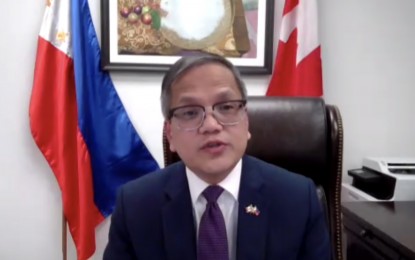 MANILA – Filipino nursing graduates currently based in Canada's Alberta province are among the target beneficiaries of its nursing bridge program worth 7.8 million Canadian dollars (about PHP311 million), the Philippine Consulate General in Calgary said Thursday.
Eligible internationally-educated nurses (IENs) can receive 8,000 up to 30,000 Canadian dollars to help offset the costs of tuition, cost of living expenses, and nursing "bridging" training required in Alberta.
The Alberta government said applicants must be living in the province and are enrolled full-time in its approved bridging program that started in or after January 2023.
Alberta will also invest an additional 7.3 million Canadian dollars (about PHP291 million) to create more than 600 slots for registered nurse and licensed practical nurse bridging programs in three educational institutions for Academic Year 2023-2024.
In a virtual briefing attended by more than a hundred participants, Consul General Zaldy Patron said the initiative is in line with the recently signed memorandum of understanding (MOU) on the recruitment of Filipino nurses between Manila and the Canadian province.
"These financial assistance programs is a result of the advocacy made by the Philippine Consulate General to promote the welfare of the Filipino internationally-educated nurses who are here in Alberta who are not practicing their nursing profession due to the high cost of the nursing credentialing process and expensive nursing bridging program," he said.
At present, about 200,000 Filipinos live and work in Alberta.
Patron said the Consulate would continue working with authorities to fully implement the MOU, which was signed in Calgary in October 2022.
He also looked forward to the possibility of establishing an Alberta-accredited nursing program in the Philippines for IENs who want to immigrate to Canada. (PNA)