By Raymond Carl Dela Cruz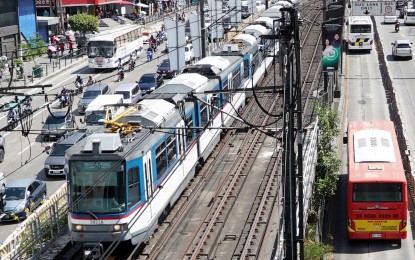 MANILA – An unidentified man who dropped a bomb joke at the Metro Rail Transit Line 3 (MRT-3) was apprehended by security personnel and taken to a local police station on Wednesday.
In a statement on Thursday, the MRT-3 management said the man was standing in line at the baggage inspection of Shaw Boulevard station of the rail line when he was arrested by security personnel for making a bomb joke.
"The passenger was turned over to the Wack Wack Police Station, Substation 3 at about 9 p.m. of the same day," based on the statement.
The Mandaluyong City Prosecutor's Office has made a preliminary investigation on the incident with the suspect currently detained at the Mandaluyong City Police Station.
The suspect is facing charges of violating Presidential Decree 1727 or the "Anti-Bomb Joke Law."
The MRT-3 management appealed to the public to refrain from making bomb jokes and false bomb threats inside all MRT-3 premises since it "is a serious crime and may cause unnecessary inconvenience to the operations." (PNA)