By Ferdinand Patinio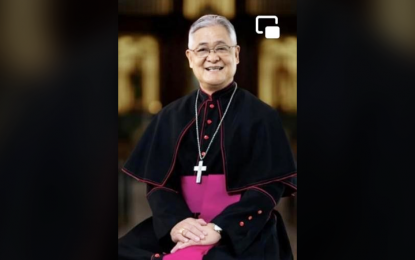 MANILA – Amid the easing up of restrictions against coronavirus disease 2019 (Covid-19), the Archdiocese of Pampanga urged the faithful to attend the "Simbang Gabi" (dawn masses).
In a circular, San Fernando Archbishop Florentino Lavarias called on parishioners to physically attend the nine-day annual pre-Christmas event.
He noted that such Eucharistic celebrations are best celebrated inside churches.
"Simbang Bengi (Gabi) Masses are best celebrated in parish churches, shrines, chapels, and not in malls, hotels, offices, resorts, radio and TV stations, and private homes," the archbishop said.
"Let us strongly encourage our parishioners to a real and actual celebration of the Simbang Bengi Masses and all other Masses subsequently in our chapels and churches, and no longer through virtual and on-line watching," he added.
Lavarias noted that although the broadcast and live-streaming of Masses provide "valued service to the sick and those who are unable to go to church", personal participation in Masses is still a different experience.
He added that virtual Masses also "risk distancing us from a personal and intimate encounter with the incarnate God."
"The sacramental personal encounter is absent in online Masses," said the head of the Pampanga archdiocese.
"Silent watching cannot be a substitute to personal, full, active, and conscious participation in the Liturgy. Moreover, spiritual communion can never be a substitute to real communion," he added.
In the circular, the Archdiocese of San Fernando said the Simbang Gabi Masses in the evening can start as early as 6:00 pm while the last morning mass will be at 6:00 a.m.
The Simbang Gabi is a novena of Masses celebrated more than a week before Christmas in honor of the Blessed Virgin Mary.
Aside from morning novena masses which will be held from Dec. 16 to 24, the anticipated Simbang Gabi Masses in the evening will be from Dec. 15 to 23.
Last March 2020, the Catholic Bishops Conference of the Philippines (CBCP) issued a circular dispensing the faithful from the Sunday and the Holy Days of Obligation, while pushing for the provision of the celebration of the Eucharist through virtual means, due to the pandemic.
But, in October 2022, the Conference urged the faithful to return to the "normality of Christian life", wherein the church building is the home of the celebration of the liturgy, especially the Eucharist. (PNA)