By Zaldy De Layola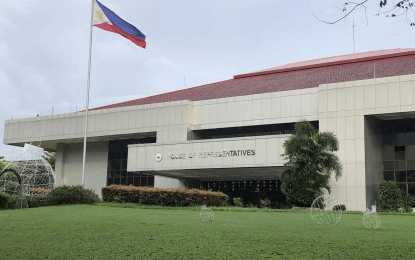 MANILA – Deputy Majority Leader Erwin T. Tulfo and four other members of the House of Representatives on Monday pushed for the passage of a bill authorizing the government to file cases against road rage suspects even without the cooperation of victims.
Under House Bill (HB) 8991 filed by Rep. Erwin Tulfo and his ACT-CIS Party-list colleagues Edvic Yap and Jocelyn Tulfo, Benguet Rep. Eric Yap and Quezon City 2nd District Rep. Ralph Tulfo, the lawmakers also want a stricter penalty against the suspects.
HB 8991 or "An Act Penalizing Acts of Road Rage and for Other Purposes," or the "Anti-Road Rage Act" provides that any person who engages in road rage, which result to death, shall be imprisoned for six to 12 years and a fine of not less than PHP250, 000 but not more than PHP500, 000 exclusive of all the damages incurred, at the discretion of the court.
The authors of the proposed bill arrived at a consensus about filing the measure, following a recent road rage incident involving a dismissed police officer last Aug. 8 in Quezon City.
In a statement, Tulfo was enraged after learning that although the road rage suspect, Wilfredo Gonzales, surrendered to authorities, no criminal charges were filed against him after the victim did not pursue filing a case in court.
"Reports said, the suspect and the victim reached an agreement or settlement at the police station, and perhaps the poor cyclist was also concerned for his personal safety and security and that of his family if he files charges against the ex-cop," Tulfo said.
"Ito po ang dahilan kung bakit ako po at ang aking mga kasamahan sa ACT-CIS ay maghahain ng panukalang batas na ituloy ang pagsasampa ng kasong kriminal laban sa mga road rage drivers o suspect kahit pa umatras na ang kanilang mga biktima (This is the reason why we, in ACT-CIS party-list, are introducing this proposed bill, that filing of criminal charges against the road rage drivers or suspects be done despite the victim's desistance," he added.
The lawmakers also said the government, through the appropriate legal and law enforcement agencies, shall have the authority to prosecute suspects of road rage on behalf of victims. This authority shall be exercised in cases where victims are unable or unwilling to pursue legal action due to fear, intimidation, or other reasons.
"No more! Enough is enough! The government should take over in filing cases against these menaces in our society even if their victims show no more interest in attaining justice," Tulfo said.
The bill also mandates that any government official or employee who engages in road rage shall suffer the accessory penalty of perpetual disqualification from government service.
"We have to put an end to this culture of impunity wherein the powerful and the influentials go scot-free in this country," Tulfo said. "We must never allow armed bullies to terrorize the weak and the helpless in the four corners of this nation whether they be rebels, terrorists, and worse people in authority."
Records from the Metro Manila Development Authority and Metro Manila Accident Recording and Analysis System showed there were nearly 72,000 road crashes in Metro Manila in 2022, the majority of which were caused not by human or vehicle error, but by road rage. (PNA)