By Ferdinand Patinio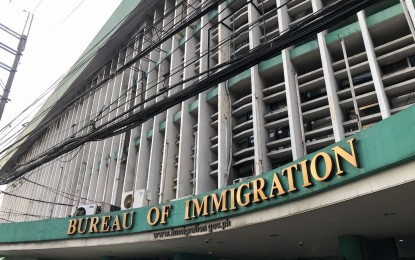 MANILA – The Bureau of Immigration (BI) on Monday reminded foreign nationals in the country that the deadline for their annual report is on Wednesday (March 1).
The annual report is in compliance with the Alien Registration Act of 1950, which requires all foreign nationals with immigrant and non-immigrant visas to report to the bureau within the first 60 days of every calendar year.
The BI commenced the processing of the 2023 annual report early January.
Earlier, Commissioner Norman Tansingco said under the law, aliens holding immigrant and non-immigrant visas, and were issued an alien certificate of registration identity card (ACR I-Card) are required to present themselves to the bureau for the annual report.
Also required to report are refugees and stateless aliens.
The BI has transferred the venue of the annual report from its main office in Intramuros, Manila to two major malls in Manila and Pasay City, to bring the service closer to the people and to provide convenience and accessibility.
These are Robinson's Place Manila and SM Mall of Asia.
Foreigners who will report to the BI offices are required to register with the BI's online registration system via http://e-services.immigration.gov.ph.
They are also required to present their original ACR I-Card and valid passport as well as pay the PHP300 annual report fee and the PHP10 legal research fee.
Foreigners who are out of the country during the reporting period may still make the report within 30 days from the date of their return to the country, as long as their re-entry permits are still valid.
For aliens below the age of 14, their parent or legal guardian are obligated to make the report for them.
On the other hand, the BI noted that senior citizens and persons with disability are exempted from personal appearance and may file through a representative with a Special Power of Attorney. (PNA)