By Stephanie Sevillano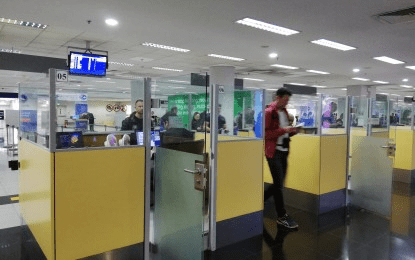 MANILA – The Bureau of Immigration (BI) on Tuesday lauded the administration's inclusion of the immigration modernization bill as one of the priority bills under the term of President Ferdinand R. Marcos Jr.
"The new law could not have come at a better time. This milestone legislation reflects the commitment of the Marcos administration to fortify our national security and combat illegal activities," BI Commissioner Norman Tansingco said in a statement.

Tansingco made the remark after Marcos tagged the bill as one of the priority enactments for Congress during his second State of the Nation Address (SONA).

Once enacted, the BI shall be granted measures to purchase and maximize advanced tools and technologies, which are expected to improve the systems and procedures within the country's borders.

The BI cited how new infrastructures and state-of-the-art facilities may aid officers in detecting and combating human trafficking, illegal border operations, and other illicit activities.

Tansingco earlier said the passage of the new law is another step forward towards the President's vision of Bagong Pilipinas (New Philippines).

Tansingco also expressed the same urgent call for passing the bill considering the growing threats of global human trafficking schemes.

He said modernization should be prioritized to ensure stringent measures in protecting both Filipino workers and travelers, as well as providing convenience to foreign visitors.

Initially, the BI launched its online platform eServices as part of its digitalization efforts.

The platform provides foreigners with convenient and secured application and payment options online.
However, Tansingco believed that several provisions in the current 82-year-old Philippine Immigration Act are already outdated for the demand of modern times.

The modernization bill, meanwhile, is now set for review of the Senate following its passing in the House of Representatives on May 29. (PNA)