By Ferdinand Patinio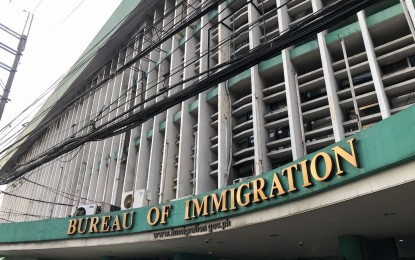 MANILA – The Bureau of Immigration (BI) aims to counter the recruitment activities of human trafficking syndicates via the social media platform TikTok by creating its own TikTok account.
Immigration Commissioner Norman Tansingco noted that they have received numerous reports of young urban professionals being recruited via TikTok, Facebook and other messaging and social media applications to work abroad as cryptocurrency scammers.
Under this scheme, victims were offered a salary of as much as USD1,000 per month to work in call centers in various Asian countries, only to be forced to work as online scammers.
"Kailangang nating humabol (We need to be at par with them). These syndicates are using these new platforms in recruiting, hence we believe that we need to use the same channels to reach out to the younger audiences to remind them not to fall victim to these scams," he said in a statement Tuesday.
At the same time, the BI chief reminded aspiring overseas Filipino workers (OFWs) to seek jobs only through legal means, through the assistance of the Department of Migrant Workers (DMW).
He added that human trafficking is a big societal problem that must be addressed in all aspects.
"Trafficking is a multi-faceted issue and must be addressed from its roots. Government agencies must intensify their campaign against trafficking, starting with a massive information campaign to warn victims," he added.
The BI earlier said the landscape of human trafficking victims has changed drastically as recruiters are now targeting young urban professionals to work in shady jobs abroad. (PNA)