By Kris Crismundo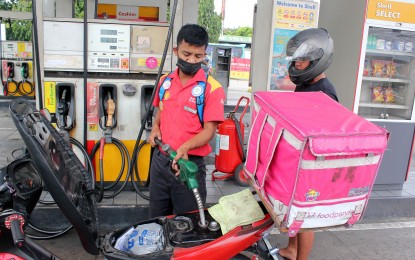 MANILA – Oil companies will implement big-time price increases on Tuesday, the first working day of 2023.
In separate advisories, Caltex, Cleanfuel, Petro Gazz, Seaoil and Shell will hike gasoline prices by PHP2.90 per liter and PHP2.10 per liter for diesel.
Caltex, Seaoil, and Shell will also increase kerosene prices by PHP3.05 per liter.
According to Shell, high freight rates pushed higher fuel prices at the start of this year.
Meanwhile, prices of liquefied petroleum gas (LPG) went down by PHP3.09 to PHP4.20 per kilogram effective Jan. 1.
This means a reduction of PHP33.99 to PHP46.20 for an 11-kilogram LPG cylinder. (PNA)