By Miguel Gil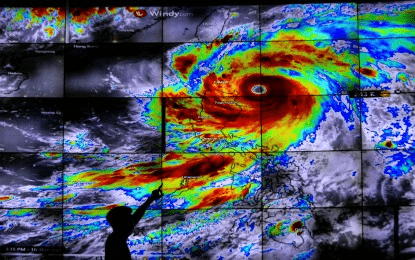 ANTIPOLO CITY – The City Disaster Reduction and Risk Management Office (CDRRMO) on Tuesday said efforts are underway to relocate the remaining informal settlers still living in a landslide-prone area on a lower elevation to a residential subdivision here.
In an interview, CDRRMO head Enrilito Bernardo said a suitable relocation site has already been found for remaining settlers living at the bottom of a slope in Vista Grande Subdivision in Barangay Santa Cruz.
Around 15 houses in this informal settlement were destroyed by a landslide triggered by heavy rains last July 16. A resident died during the incident.
Bernardo said the relocation of the subdivision's informal settlers to safer ground will be done in three phases, with the first to involve 22 families.
He added that the relocation is imminent after a parcel of a privately-owned land has been offered for this purpose.
The city official also said the unceasing rainfall this week has prompted his office to reexamine other landslide-prone communities in the sprawling city and step up the implementation of mitigation measures.
"You understand that Antipolo has a very large land area. We (at the CDRRMO) cannot possibly monitor all the vulnerable areas. We are also counting on the barangays and other community members to help us identify places that are at risk," he said in Filipino.
Non-stop rains have compelled the city government to hurry the removal of structures that might topple down electrical posts during storms and the clearing of drainages and sewers of obstructions that may induce floods.
Bernardo said while Antipolo has gained negative publicity from fatal landslides in the past, floods remain the bigger threat to life and property in the city. (PNA)