By Benjamin Pulta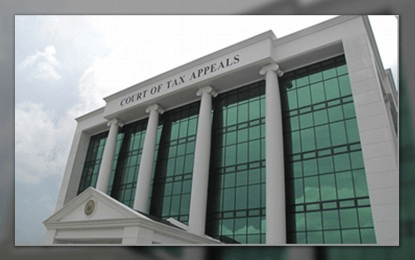 MANILA – The Court of Tax Appeals (CTA) has denied the claim of a local advertising firm seeking a refund of a portion of the PHP406 million in tax assessed in 2012.
The CTA affirmed the May 2022 ruling of its Third Division on the case of Ace Saatchi & Saatchi Advertising Inc., which sought a reversal of the final decision on disputed assessment (FDDA) of deficiency taxes, because of late filing.
The uncontested amount of PHP2.368 million has been settled while the case for the PHP403 million is pending.
On Aug. 14, 2014, the firm also paid surcharges and interest penalties for late payment amounting to PHP3.63 million and subsequently filed a request for cash refund.
The Bureau of Internal Revenue (BIR) denied the refund request on the ground that it has a delinquent account relative to the contested FDDA.
The firm had two years or until Aug. 14, 2016 to file a claim administratively before the BIR and before the CTA. However, the judicial claim was belatedly filed on June 27, 2017.
"We see no compelling reason to depart from the ruling of the court in division. Well settled is the rule that tax refunds or credits, just like tax exemptions, are strictly construed against the taxpayers," the CTA said in its decision promulgated Aug. 15 and released online Tuesday.
Belated filing means the court has no jurisdiction over the case, the CTA noted. (PNA)