By Ferdinand Patinio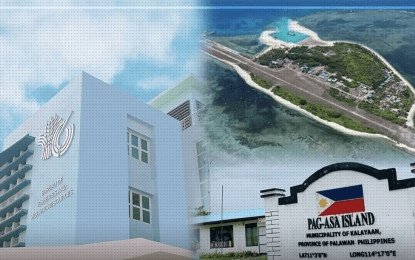 MANILA – The Department of Agriculture – Bureau of Fisheries and Aquatic Resources (DA-BFAR) on Tuesday welcomed lawmakers' plan to augment its budget for next year as this would help them boost surveillance in the West Philippine Sea (WPS) and other fishing grounds in the country.
"This initiative would empower our agency to strengthen and enhance our existing monitoring, control, and surveillance activities in the WPS and other fishing grounds to ensure the sustainable use of our marine resources and safeguard the livelihoods of our fisherfolk," BFAR Director Demosthenes Escoto said in a statement.
This came as the House of Representatives decided to realign the confidential funds of some civilian government agencies and reallot these to agencies whose mandate is to counter threats in the WPS, such as the BFAR, National Intelligence Coordinating Agency, National Security Council, and the Philippine Coast Guard (PCG).
Escoto, meanwhile, said they are actively combating illegal, unregulated, and unreported (IUU) fishing, which remains a persistent threat in Philippine waters, using their current assets and resources.
He also said the agency employs floating assets to monitor unlawful fishing activities and conducts resupply missions in collaboration with government agencies, particularly the PCG.
These missions provide essentials, such as engine oil, drinking water, and ready-to-eat snacks to Filipinos engaged in fishing activities in the WPS.
Escoto reported that they have launched the Livelihood Activities to Enhance Fisheries Yields and Economic Gains from WPS (LAYAG-WPS), a livelihood project worth nearly PHP80 million.
The program seeks to provide local fisherfolk with essential tools, knowledge, fishing gear and paraphernalia, and post-harvest training to help them fish more effectively in the WPS and reduce their post-harvest losses.
In June, the BFAR delivered nearly PHP5 million worth of livelihood inputs and capacity-building programs to residents of Pag-asa Island in Kalayaan, Palawan, under the LAYAG-WPS project. Assistance included Fiber Reinforced Plastic boats, fish aggregating devices, rain catchers, and more.
"We want to ensure they can fish peacefully, productively, and sustainably in our waters, especially in the WPS, which rightfully belongs to Filipinos," he added. (PNA)