By Ruth Abbey Gita-Carlos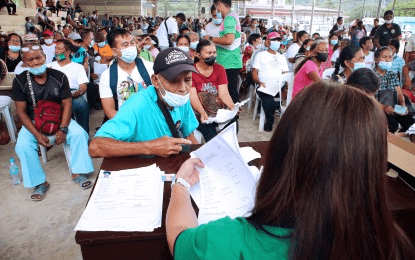 MANILA – About PHP49.81 billion included in the proposed PHP5.768-trillion national budget for 2024 will be used to fund the social pension of indigent senior citizens in the country.
The proposed allocation is double the amount of the PHP25.3 billion in the 2023 General Appropriations Act (GAA), Budget Secretary Amenah Pangandaman said during the Development Budget Coordination Committee briefing at the House of Representatives on Thursday.
"The budget for social pension for indigent senior citizens will be doubled to PHP49.81 billion to cover the increased government monthly allowance of PHP1,000 for more than 4 million indigent senior citizens who are not part of the pension system," Pangandaman said.
Launched through Republic Act (RA) 9994 or the Expanded Senior Citizens Act of 2010, the Social Pension for Indigent Senior Citizens (SPIC) Program provides a monthly stipend of PHP500 to indigent senior citizens.
The social pension is an additional government assistance to augment the daily expenses and other medical needs of indigent senior citizens who are frail, sickly or with a disability; with no regular income or support from family and relatives; and without pension from private or government institutions.
RA 11916 or the Social Pension for Indigent Seniors Act, which lapsed into law on July 30, 2022, officially doubles the monthly pension for each indigent senior indigent from PHP500 to PHP1,000.
About 4.1 million indigent senior citizens are entitled to receive PHP12,000 each as their social pension this year under the approved PHP5.268 trillion national budget.
The proposed budget for the SPIC Program is part of the allocations for the Social Services sector, which will get PHP2.183 trillion or 37.9 percent of the proposed 2024 National Expenditure Program.
The spending priorities in the national budget are the starting point of the Marcos administration's eight-point socioeconomic agenda.
The government's eight-point socioeconomic agenda aims to help address inflation by protecting the purchasing power of families and consumers, as well as to mitigate the socioeconomic scarring brought by the pandemic. (PNA)