By Joyce Ann L. Rocamora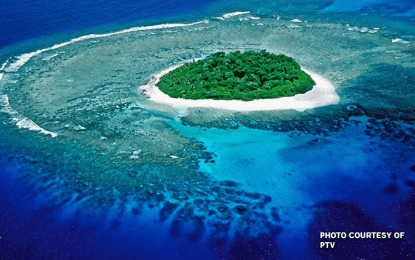 MANILA — The European Union and 16 other countries have renewed support for the 2016 Arbitral Ruling that invalidated China's sweeping claims over the resource-rich South China Sea.
In a statement issued on July 11, the eve of the decision's seventh anniversary, the EU Delegation in Manila and the embassies of Belgium, Czechia, Denmark, Germany, Ireland, Greece, Spain, France, Italy, Netherlands, Poland, Austria, Romania, Slovakia, Finland and Sweden encouraged parties to see the decision as a potential basis for peaceful dispute resolution on the sea lane.
"The Award of the Arbitral Tribunal is a significant milestone, which is legally binding upon the parties to those proceedings, and a useful basis for peacefully resolving disputes between the parties," it read.
"The EU reiterates the fundamental importance of upholding the freedoms, rights and duties established in UNCLOS (United Nations Convention on the Law of the Sea), in particular the freedoms of navigation and overflight," it added.
The Permanent Court of Arbitration (PCA) issued its decision on July 12, 2016 and ruled that China's claim of historic rights to resources within its so-called nine-dash line had no basis in law.
The decision, which upheld the Philippines' sovereign rights and jurisdiction in its exclusive economic zone (EEZ), serves as the "twin anchors" of Manila's policy and actions over the West Philippine Sea, which is the official designation by the government to the parts of the South China Sea that are included in the country's EEZ.
In its statement, the EU reaffirmed its commitment to secure, free and open maritime supply routes in the Indo-Pacific, "in full compliance with international law, as reflected in UNCLOS, in the interest of all".
In addition, it supported the swift conclusion of talks on an effective Code of Conduct between the Association of Southeast Asian Nations and China and called for it to be fully compatible with UNCLOS while respecting the rights of third parties. (PNA)