By Joyce Ann L. Rocamora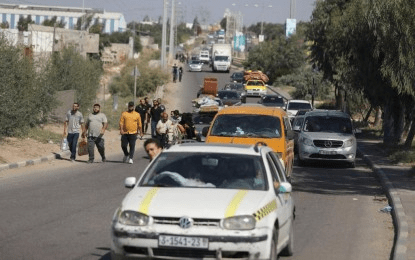 MANILA – The two Filipino members of the Doctors Without Borders in Gaza have crossed the Rafah border and are now in Egypt waiting for another deployment, the Department of Foreign Affairs (DFA) said Thursday.
"They are not flying home as they will be assigned by Doctors Without Borders to other countries," DFA Undersecretary Eduardo Jose De Vega told the Philippine News Agency.
"They are alright and are in steady communication with their families back home."
De Vega said the two are currently in Ariah, an Egyptian city near the Rafah border crossing and would then travel to Cairo before flying to their new countries of deployment.
The two are among the 22 Doctors Without Borders staff who successfully left Gaza after a window has been negotiated to allow foreign passport holders and international aid workers to cross.
This was the first time the border was opened to people to evacuate the besieged enclave since Hamas attacked Israel, prompting the latter to respond with retaliatory strikes since Oct. 7.
According to Doctors Without Borders, there are still over 20,000 injured people in Gaza with limited access to healthcare due to the siege.
The group said a new team of international staff, including a specialized medical team, has already been identified and is ready to enter Gaza as soon as the situation allows.
"Around two million Palestinians are still trapped in Gaza under shelling, including 300 Palestinian MSF (Médecins Sans Frontières/Doctors Without Borders) staff and their families," it said.
"Those who wish to leave Gaza must be allowed to do so without further delay. They must also be allowed the right to return," it added.
The group said critically needed humanitarian supplies and staff must be allowed into Gaza "where hospitals are overwhelmed and the healthcare system is facing total collapse".
There are still 134 Filipinos in Gaza Strip, 115 of whom are still waiting for a signal to cross the border.
Only 19 Filipinos remain undecided, including a Filipino nun.
De Vega said coordination between the Philippines, Israel and Egypt to prioritize Filipinos among other nationalities who will be allowed exit.
"We hope it will not take long. We should not give details about our discussions. We are also talking to Israel and not just Egypt," he told the PNA. (PNA)